Life is Like a Fortress (2004 06'52)
By Li Wei
The film besieges those who are outside want to get in and those who are inside want to get out. A meditation of the essence of our life.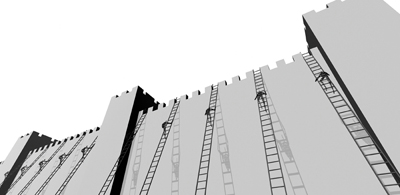 A Drunken Old Man's Adventure (2004 05'40)
By Qin Xiaosong
Modern science and technique in computer is adopted in this film to present the classic artistic conception. An old drunk man seemed to meet Fairy Peach and took a fantastic journey in the twiddle like falling water from high mountains.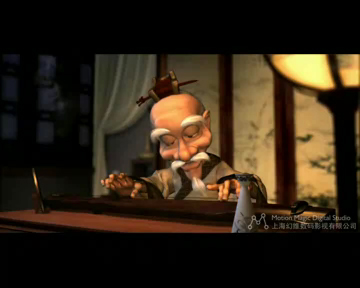 Collecting rose (2004 07'21)
By Zhao Ye and Huang Yang
A trial on wood-carving in animation films shows the "sense of operation" of the wood-carving combined with the "sense of process" of the animation to produce a visual effect. The film revives the classic legends, while the wood-carving adds new artistic implications to the "classic". The unique picture of wood carving has materialized the transfer of artistic language through narration style of animation.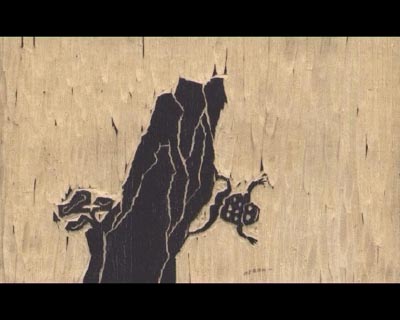 About Life (2005 13'20)
By Yu Shui
One coin provides an opportunity for somebody to meet. Do they know they have ever met?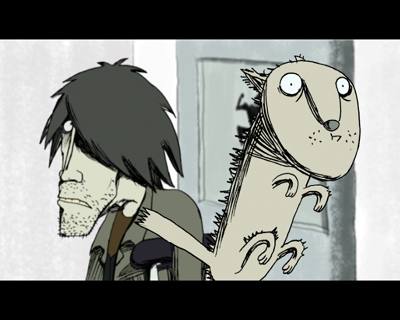 The Pond (2004 04'56)
By Huang Ying
Showing the delicate balance between harmony and competitivity through a red and a green dragonfly in a picturesque lotus pond.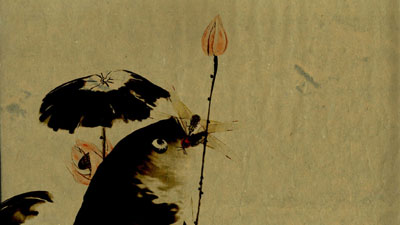 Life (2004 07'28)
A group work by students of the animation department of China Central Academy of Fine Arts
With the style of traditional paper cut and abundant visual language, the short film tries to show the essence of life. Birth is wander of our great nature and human being is genius of this wander. In order to better express this appreciation of life, the Chinese traditional culture is used as background to visualize it.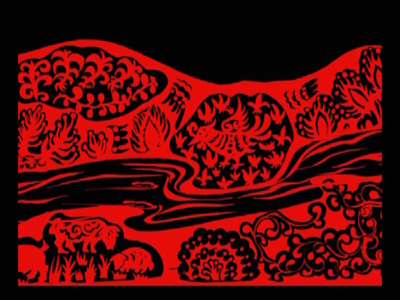 A Mid-Night Story (2005 06'03)
By Wong Hoi Chung
A story about a conflict between a small cart and a big garbage truck. The setting of this short animation is taken place on a street in Hong Kong at midnight.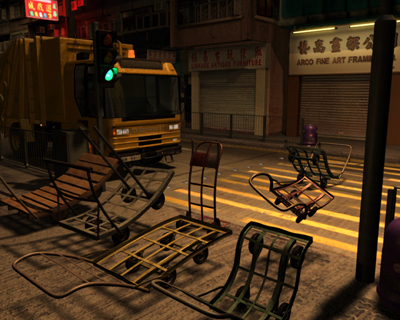 Delicate Accordance (2005 03'47)
By Song Ming
Using sculptures and embossments, the short movie shows the whole process of the world famous tenor Pavarotti singing Pucheni's Delicate Accordance by Tosca. Based on the structure of the music, three elements have been alternately shown in the movie--embossments used to show flute solo, the symphony performances with the combination of embossments and sculptures, and the sculptures of singing Pavarotti's face.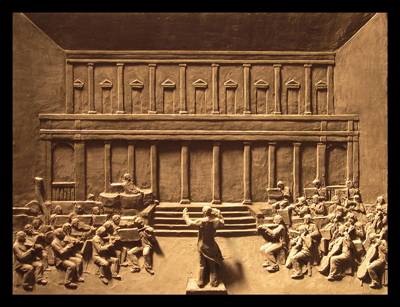 Lotus (2005 10'00)
By Duan jia
The film starts with the traditional aesthetic concept that lotus "remains flawless even out of mud" and ends up with the spirits of "phoenix in flames". Like a narrative poem with symbolic meanings, life in itself is filled with various beautiful temptations and purification, in which some people get corrupted while others become sublimed.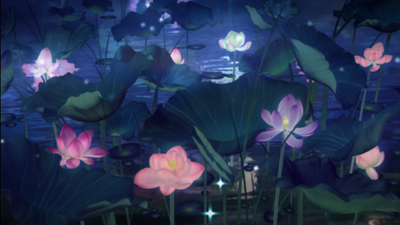 The Legend of Shangri-La (2006 15'00)
By Chen Ming
This film is adopted from the same named poem by Dong Jin dynasty's famous poet Tao Yuan Ming (365-427). The combination of Chinese traditional painting and Shan-Xi shadow puppet show to CG techniques results in this original 3D CGI short film with its unique visual style. It tranquilly depicts the Valley of Peach Blossom (or known to the western culture as Shangri-la), the earthly paradise, in Dong Jin people's mind and their desire to return to happy and harmonic life. The story is that a fisherman recounts his experience in Valley of Peach Blossom to Liu Zi-yi, a famous aristocrat and traveler during Dong Jin period.